Just Elementary, Inc. » Business Tips, Business Valuation » Why Business Valuations are not as simple as One Formula Fits all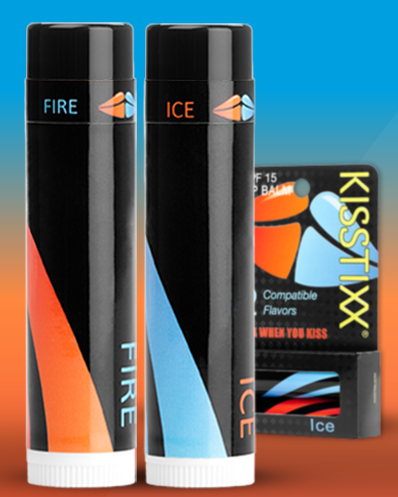 Dallas Robinson and Mike Buonomo of Kisstix were the first pair up on Shark Tank.  They were on the show to pitch their product which is a mix and match lip balm that creates a fun tingly flavor experience for kissing couples.
Dallas Robinson and Mike Buonomo were asking for a $1,000,000 valuation for Kisstix by offering 20% equity for $200,000.
Given that Gross Revenues were about $80,000 Kevin O'Leary asked how Dallas Robinson and Mike Buonomo  came up with their valuation, and they replied that it is 1.5 times annual gross!  Well, as much as we enjoy Shark Tank for business lessons, valuation formulas are thrown around without explanation.  Is 1.5 times gross sales a proper Valuation Multiplier?  Well, Yes and No, but mostly NO.  Why does it not apply in this case?  Because there is no real profit left over after accounting for executive salary.  Valuing businesses based on Gross Sales applies only in a few situations.
So why did Mark Cuban make an offer of $200,000 for 40% Equity ($500,000 Valuation)?  He made his offer, because there was a large pending order from Walgreens.  When we hear the Sharks talk about Valuation, what they really are thinking is: What is the right price to pay so that they get a satisfactorily quick return on their investment.  Without that pending order, there is no tangible prospect for a return on the investment.  However, the Gross Profit $337,000 on the Walgreens order helps quantify the return for Mark Cuban.
Now you can bet that Mark Cuban did his homework on the profit prospects of the product during a post filming Due Diligence period.  At the verbally negotiated terms, If Cuban feels that the return on his capital is going to be too slow based his analysis during Due Diligence, then he can propose different terms.  This likely happens quite often with the Sharks and the show participants.  YouSmellSoap is a good example of this.  We queried Dallas Robinson and Mike Buonomo of Kisstix on twitter to see if they received the exact terms that were verbally negotiated.  We'll post their reply when we get it.
When trying to figure out which methodology to use for a Business Valuation, such as basing on it Gross Revenues, Gross Profit, Net Profit, EBITDA, Projected Sales, Projected Profits, etc., there are so many factors to consider.  Here are a few: Which Industry the business is in, he geographic location of the business, management infrastructure, barriers to entry, working capital and lines of credit required, customer concentration, gross profit margins, lease situation, employee turnover, customer attrition rates,  Cost of Goods Sold, Vendor Relationships, etc.
Lesson Learned: This is why there is no simple formula for a business valuation.  There are a plethora of factors that go into determining the value of a business.  Here are more of our articles about Small Business Valuations.
Following Kisstix were Daniel and Stephanie Rensling of The Smart Baker.  Daniel and Stephanie Rensling of The Smart Baker were asking for $75,000 for 25% equity in their company which translates to a $300,000 Business Valuation.  The Rensling's were pitching their portfolio of cooking and baking accessories, including Aprons, parchment papers, and resusable PVC based pastry towers.  At the time of taping, they were relatively new to business and had projected Gross Sales of $140,000 for 2011.  The products are novel and useful, which had all of  the Sharks  interested.  But, The Smart Baker was pretty small at the time of taping, so only Barbara Corcoran and Daymond John were truly interested in making an offer and actually investing their money.  They both made identical offers $75,000 for 40% equity, except for the fact that Corcoran wanted an additional 5% royalty on Gross Sales until her initial $75,000 investment was paid back.  Royalties are a great way for an investor to hedge by getting a greater likelihood of getting their initial investment money returned to them.  ecause the Rensling's felt that Corcoran was the best fit as a strategic partner, they accepted her initial offer after she rejected their counter offer.  This means that the offer from Daymond John was much better for the Rensling's, yet they still turned it down.
Lesson Learned: Choose the right strategic partner, even if the upfront terms are not as good as they are from other offers.

Third up on the Shark Tank was Lyle Schuette of Heat Helper.  The Heat Helper is a contraption that is used with Electric Dryers to recirculate heat and humidity back into the home or dwelling that the electric dryer is located in.  Lyle Schuette was asking for $100,000 for 50% equity stake ($200,000) valuation.  Lyle Schuette's personality and funny anecdotes are likely the reason the segment made the episode.  In terms of the product, it was a proven concept with actual historical sales that theoretically pays for itself.  There was a quick discussion on the sales and history of the product, but the bottom line was that Lyle Schuette did not get the product off the ground enough to make it his full time passion.  This was pointed out by Barbara Corcoran, Robert Herjavec and Mark Cuban.  Cuban was perhaps the most eloquent in stating this by saying: "It's just tough to write a check to somebody who's not eating, sleeping and breathing the business."
Lesson Learned: If you are going to get investors to invest, you have to be the Driving Force behind the business.  Making it your Full Time Occupation is one way to exhibit that commitment.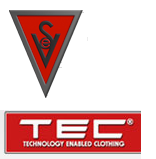 Last up on the Shark Tank was Scott Jordan of TEC & ScottEVest.  Scott Jordan was there to only pitch TEC, the licensing business and not ScottEVest, the retail apparel business.  ScottEVest is the retail apparel business that Scott Jordan set up to prove his concept of Technology Enabled Clothing.  What that means is that Scott Jordan's clothing is specially designed with pockets that are friendly to fitting and working with electronic devices.  Jordan also holds a patent covering the running of wires through clothing.  Having this patent has helped Jordan make money, as he has settled with large apparel manufacturers who had been infringing on the patent.  While the retail business, ScottEVest, had significant sales and profits north of a million dollars, Jordan was not including it in the deal he was offering which was 15% equity in TEC for $500,000 (3.33 Million Dollar Valuation).  Though the profit from TEC wasn't disclosed, it is likely a lot less than the profit from ScottEVest.  With that being said both Robert Herjavec and Kevin O'Leary made offers to buy equity in both TEC & ScottEVest.  Jordan turned those offers down as he had no interest in selling a stake in ScottEVest.   Apparel guru Daymond John seemed like a good fit to invest in the business, but declined to make an offer.  Daymond John said he was out because he claimed that it was insulting that the both business weren't offered to the Sharks, it is actually most likely that he felt that he would NOT have a positive working relationship with Jordan.
Lesson Learned: If you are an Entrepreneur who works better alone than in collaborative partnerships, then your better be prepared to bootstrap your business instead of trying to bring in equity investors.  The exception would be if you can manage to get silent partners who will grant you autonomy. 
Want to read recaps of previous Shark Tank episodes? Click here to see the entire collection episode recaps, all of them with business lessons you can take away from each pitch.
For More information on how Just Elementary, Inc, Business Brokers can help you with Valuation Matters & Negotiation Techniques for your business contact our Client Care Manager Sonia Chhabra at (888) 926-9193 or email cs@justelementary.com
Filed under: Business Tips, Business Valuation · Tags: Barbara Corcoran, Dallas Robinson, Daniel Rensing, Daymond John, Kevin O'Leary, Kisstix, Lyle Schhuette, Mark Cuban, Mike Buonomo, Robert Herjavec, Scott Jordan, ScottEVest, Shark Tank, Stephanie Rensing, TEC, The Heat Helper, The Smart Baker