Just Elementary, Inc. » Business Tips » Business Valuation & Negotiation Lessons from Shark Tank Kookn Kap Freeloader Child Carrier Fairy Tale Wish Rapid Ramen Echo Valley Meats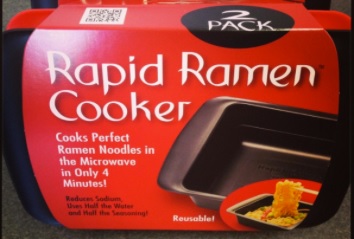 Chris Johnson from Sacramento California appears on Shark Tank to pitch his Rapid Ramen cooker.  A lot of people enjoy quick and easy meals to prepare.  Traditional ramen preparation involves pots and boiling water.  Rapid Ramen's selling points are that it shortens the preparation time, eliminates the need to use a stove and a pot, and requires half the water.  Helping customers eat their food sooner with greater simplicity is always a good selling point.  Johnson launched the Rapid Ramen product in November of 2012.  So it had only been on the market for approximately 7 months at the time of taping, however according to the video below he has secured distribution in Wal Mart retail stores, so expect to hear strong enough sales to have the sharks intrigued.  Rapid Ramen definitely has Lori Greiner written all over it, as does seem to fit the Direct TV sales industry, however, with brick and mortar retail distribution already in place expect to see Kevin O'Leary interested since he has shown that he will invest in products that need working capital to continue rapid growth a la Wicked Good Cupcakes.   Since Rapid Ramen seemingly doesn't align with Mark Cuban's portfolio, expect that he is not involved, since he does not seem to get involved in the only play is as a financier.  Barbara Corcoran will also be on the shark investor panel, so expect to see her interested IF there is a branding play involved, though she would likely bow out if there is a bidding war with the other Shark investors, as it's not her investing modus operandi.
Chris Johnson was a great case study in what investors look for in people they choose to invest in.  Chris Johnson had the initiative to secure distribution.  Investors don't want to invest in people who will wait for help to make things happen.  They want to invest in go getters.  When Johnson replied that he scecured distribution by his own sales efforts, Lori Greiner exclaimed 'I love it.'  Lesson Learned, want an investment?  Then make it happen, so investors can believe in your ability to generate a return on the cash they invest in your business.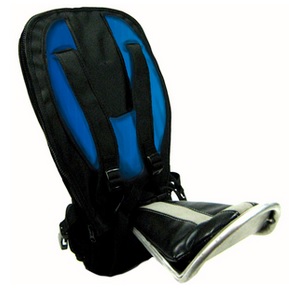 Nathan Jones and Erick Jansen appear on Shark Tank to pitch their child carrier called the Freeloader. The Freeloader is deigned to be lightweight and convenient to use for people on the go. Erick Jansen was inspired to create the Freeloader when he was visiting Paris with his daughter who enjoyed walking, but would run out of energy before the day ended. Though, it wasn't until Jansen was hiking the Redwood Mountains that he conceived the design of the Freeloader Child Carrier. The Freeloader website lists the products as available Fall 2013. Since their pitch was filmed Summer 2013, expect to hear the sharks grill the trio hard about the prospects for the company. Pre launch retail businesses have had mixed results on Shark Tank. There might not be a shark on the panel willing to give an offer palatable to the duo since the business might too early for all of them. Indeed that was the issue for the sharks, the product hadn't been fully market tested, which meant that Jansen and Jones were still too early for the sharks money, since there was too much risk in investing in untested inventory that could end up being recalled. However, Robert Herjavec was taken by the concept and decided to invest. There was a clear negotiation lesson in the segment. When Herjavec made his offer, Jones and Jansen asked for a minute to go into the hallway to discuss, to which Herjavec threatened to retract his offer. Since the other sharks were all out and Herjavec had previously mentioned his skepticism, he had all of the leverage and he used that successfully with his threat to back out and got the duo to accept his offer without them being able to counteroffer. Lesson Learned, use negotiation leverage to your advantage when you have it like Robert Herjavec did.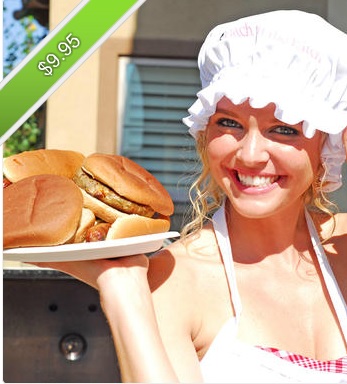 Juli Deveau and Ozma Khan from Irvine California appear in the Shark Tank to pitch their beautifully simple cooking apparel accessory they have named the Kook'n Kap.  The premise behind the Kook'n Kap is simple, stove top cooking often leads to steam and vapors that can get caught in hair, which can lead to affecting the hairstyle and making the hair smell like the food being cooked.  Well, smelly hair is unpleasant, so they came with their stylish kitchen accessory with the unique name.  Kook'n Kap's come in two varieties, white and baby pink.  See for yourself, definitely a more practical chef's headwear accessory versus the traditional chef's hat.  Currently the product is sold on the Kook'n Kap's website.  As can be seen on the company's website, there is a clear branding play in effect, which could have Barbara Corcoran interested, assuming she likes it.  It's a possibility that this will play into Lori Greiner's hands for Direct TV sales purposes.  As for Kevin O'Leary, expect him not to be involved, unless there is a large pending order from a retailer.  As for Mark Cuban and Robert Herjavec, there isn't any seeming fit for them unless they are taken personally by the duo.  It turned out that Corcoran wasn't a big believer in the utility of the product, so she was out.  The sharks all cited the fact that they did not feel that there was a large market for the product, so there were all out.  Lesson Learned, if the ceiling for a business isn't that huge, then make sure to target the type of investors that work with businesses in with the expected ceiling for your business.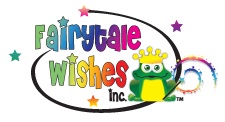 A lot of parents have had to assist children with anxieties, fears and worries.  Debbie Glickman from Highland Park, Illinois took matters into her own hands and has created a line of products to help parents and children.  Glickman's business is called Fairy Tale Wishes, Inc.   The products are aromatherapy sprays.  The Fairy Tale Wishes aromatherapy sprays come in the following versions: Super Hero Spray, Tooth Fairy Spray, Sweet Dreams Spray, Monster Repellant Spray and the Happy Camper Spray.   The Fairy Tale Wishes aromatherapy sprays can be purchased via the company website, and also in select independent retail stores.  Debbie Glickman is using sales reps to help with retail distribution.  This fact may be an issue for the sharks if the sales reps contracts are onerous.  However, the ultimate issue for the sharks was that there not significant enough sales to get their interest.  Robert Herjavec had the line of the episode when he said 'A goal without a timeline is just a dream.'  That was indicative of the Sharks skepticism of Glickman's motivation to get her Fairy Tale Wishes aromatherapy sprays into greater distribution.  In sharp contrast to Chris Johnson of Rapid Ramen who had demonstrated strong initiative in getting distribution for his product, Glickman hadn't shown that, so the sharks weren't inclined to trust her with their money.  Lesson Learned, investors want to invest in entrepreneurs who have demonstrated that they deliver results on their own initiative.
Getting an update segment is

Dave Alwan of Echo Valley Meats.  Alwan pitched the Sharks his gourmet meat business without getting a deal from the Sharks.  While Echo Valley Meats is a successful business, the EBITDA was not large enough for the sharks to be interested in making offers.  The good news for Echo Valley Meats is that the company had very little debt, so he was able to capitalize on the national television exposure to drive significant sales.  Click here to read about the lesson learned from the original Echo Valley Segment.   Great to see that sales are projected to be over $5,000,000, which should significantly increase Echo Valley Meats' EBITDA.
Want to read recaps of previous Shark Tank episodes? Click here to see the entire collection episode recaps, all of them with business lessons you can take away from each pitch.
For More information on how Just Elementary, Inc, Business Brokers can help you with Valuation Matters & Negotiation Techniques for your business contact our Client Care Manager Sonia Chhabra at (888) 926-9193 or email cs@justelementary.com
Filed under: Business Tips · Tags: Chris Johnson, Debbie Glickman, Echo Valley Meats, Erick Jansen, Fairy Tale Wishes Inc., Juli Deveau, Kook'n Kap, Nathan Jones, Ozma Khan, Rapid Ramen Cooker, River Jones, Shark Tank, The Freeloader Child Carrier