Just Elementary, Inc. » Business Tips » Business Valuations Too High isn't Always a Bad Thing – Shark Tank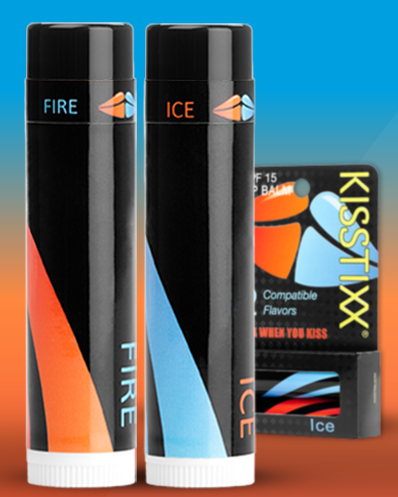 Dallas Robinson and Mike Buonomo of Kisstixx were the Shark Tank update segment.  Mark Cuban invested in the young entrepreneurs.   Kisstixx is a product which is a mix and match lip balm that creates a fun tingly flavor experience for kissing couples.  Dallas Robinson and Mike Buonomo asked for a $1,000,000 valuation for Kisstix by offering 20% equity for $200,000.  Mark Cuban made an offer of $200,000 for 40% Equity ($500,000 Valuation).  He made his offer, because there was a large pending order from Walgreens. When we hear the Sharks talk about Valuation, what they really are thinking is: What is the right price to pay so that they get a satisfactorily quick return on their investment. Without that pending order, there is no tangible prospect for a return on the investment. However, the Gross Profit $337,000 on the Walgreens order helps quantify the return for Mark Cuban.  Good to see that the duo finalized a deal with Mark Cuban and that Mark Cuban even gave Kisstixx a shout out on the Jay Leno Show.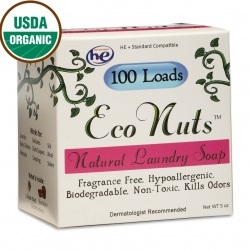 Last into the Shark Tank were Mona Weiss & Scott Shields pitching their business Eco Nuts. Eco Nuts is a company that sells an organic and natural alternative to traditional laundry detergent. Mona Weiss & Scott Shields were asking for $175,000 for 15% equity ($1,166,667 Business Valuation) for Eco Nuts. Year to date sales as of the taping of the episode were up to $100,000, with the profit being much less of course factoring in all of the Cost of Goods and Overhead. Naturally, based on the EBITDA profit, the asking valuation of over one million was too high. The sharks ultimately all passed on the business for a couple of reasons, primarily the business was too small at the time of taping, and they felt that the duo of Mona Weiss & Scott Shields weren't as versed in the numbers of the economics of the business as they needed to be. Despite the business valuation, the sharks would have made offers had they felt confidence in Mona Weiss & Scott Shields as good stewards of their investment.
Lesson Learned here is that if you have some operational challenges that will turn off investors, make sure to come with a reasonable asking valuation. Otherwise, come in too high, and there won't be any offers.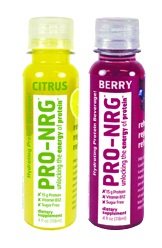 Third into the Shark Tank was Tania Petruno, who on set to pitch her product Pro-NRG. Pro-NRG is a protein based flavored water. Tania Petruno brought NFL player Brandon Jacobs as the celebrity endorser for the product. Tania Petruno was asking for a $1,666,667 asking valuation for her business ($250,000 for 15% equity). Kevin O'Leary led the crusade against the business valuation being too high. This was a factor in all of the sharks exiting out, even though each of them had other reasons, either confusing branding, or too much competition in the beverage industry. Daymond John was the lone shark to remain in on the deal, and he came in with an offer at 50% of the asking valuation. Tania Petruno was quick to take it, as it was the only offer on the table. One key thing to remember is that asking valuation was CONTINGENT upon Daymond John securing a deal with another company that he was affiliated with. Why is this important. Guess what happens if the deal with the other company doesn't happen. One of two things, either the deal is off, or Daymond John can come back and renegotiate more favorable terms, which means an even lower asking valuation.
Lesson Learned Here is that a deal isn't a deal until it's finalized, and again, if Investors are truly interested, they will look past a unjustifiably high business valuation and make an offer they feel is fair.

Second into the Shark Tank was Zach Crain, the proprietor of Freaker USA.  Zach Crain's company was called Freaker USA.  Zach Crain's product was essentially a drink and bottle coozie.  Zach Crain, to put it mildly, had an eccentric and attention grabbing presentation.  His sales of $320,000 in an approximately a 12 month period was proof that Zach Crain's guerrilla marketing efforts were working.  But, they weren't working to the tune of a $2,000,000 asking valuation, given Zach Crain's pitch for $200,000 in exchange for 10% equity in Freaker USA.  Again, Business Valuations are based on Profits, usually, EBITDA, and Gross Sales of $320,000 would translates to an EBITDA of $100,000 or less, which means there is no reasonable EBITDA multiplier to come anywhere near $2,000,000.
While all of the Sharks liked Zach Crain's pitch, none of them liked the business enough to look past the eccentricity of Zach Crain's, so they all passed.  Had they been really been interested, they would have made offers like they ended making during the other three segments.
Lesson Learned here is that you want to avoid over valuing your business if there are other reasons that may turn off investors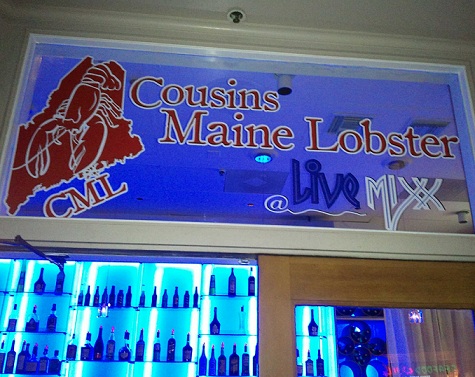 First into the Shark Tank was Cousins Maine Lobster, the brainchild of Sabin Lomac and Jim Tselikis. Sabin Lomac and Jim Tselikis were on the show to pitch the catering food truck business. This particular episode had a recurring theme of business valuations that were too HIGH. You can read additional in depth analysis of previous Business Valuations from Shark Tank here. Sabin Lomac and Jim Tselikis were seeking $55,000 for 5% equity which translates to a business valuation of $1,100,000 ($55,000 divided by 5%). Why was this too high? Ultimately, Business Valuations are driven by profit metrics such as EBITDA. In the edited segment for Cousins Maine Lobster we did not get much information regarding the profit. $150,000 in two months of sales for a gourmet food truck has to have a bottom line profit. The key is though, that are the sales sustainable? Mark Cuban exited the segment due to his perception that there was not enough clarity on the economics of the business. One major issue with the initial asking valuation was the small equity percentage offered. The other sharks complained about the asking valuation, all claiming it was unjustifiably too high. Given that, Sabin Lomac and Jim Tselikis presented Daymond John with a counter offer of their own initial offer at an approximately $700,000 business valuation. Daymond John refused it, and it was on to Robert Herjavec & Barbara Corcoran, who each presented offers. Barbara Corcoran's offer was for $55,000 for 17% equity (~$324,000). At this point, the offers were approximately 25% (One Quarter) of the original asking valuation. Barbara Corcoran & Sabin Lomac and Jim Tselikis settled on $55,000 for 15% equity ($366,667 Asking Valuation), which was exactly One Third (33%) of their initial asking valuation.
Lesson Learned here is that Negotiation 101 is to start high, BUT appear reasonable and willing to negotiate and come down to a number you are happy with. Also, make sure to ask Investors what Value they will bring to the Table. A good investor like Barbara Corcoran will give you a clear explanation of their intentions.
Want to read recaps of previous Shark Tank episodes? Click here to see the entire collection episode recaps, all of them with business lessons you can take away from each pitch.
For More information on how Just Elementary, Inc, Business Brokers can help you with Valuation Matters & Negotiation Techniques for your business contact our Client Care Manager Sonia Chhabra at (888) 926-9193 or email cs@justelementary.com
Filed under: Business Tips · Tags: Barbara Corcoran, Brandon Jacobs, Cousins Maine Lobster, Daymond John, Eco Nuts Soap, Freaker USA, Kevin O'Leary, Mark Cuban, Mona Weiss, Pro NRG, Scott Shields, Shark Tank, Tania Patruno, Zach Crain