Just Elementary, Inc. » Business Tips » Negotiation Clinic: The Art of Leverage When Selling – More Shark Tank Business Lessons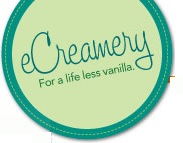 Third into the Shark Tank were Abby Jordan & Becky App. They were there to represent eCreamery.com.  eCreamery.com is an online gift shop for gelato and ice cream with many custom flavors. At the time of taping, the duo were operating a retail location as well. eCreamery.com had recent year sales of $750,000 but only bottom line profit of $60,000. This is not unusual, retail brick and mortar businesses have a lot of overhead in Rent, Labor and Capital Equipment Expenditures (Tenant Improvements). Retail Businesses are scale-able, but they are slower to scale, as new locations have to be constantly sourced, and built out,
and staffed. So it is Time and Cash intensive, which means a Slower return on investment for an investor, if any return, as Barbara Corcoran alluded when she bowed out of the pitch for eCreamery.com.  Good news for Abby Jordan and & Becky App is that they are receiving an update segment on Shark Tank for eCreamery.com.  This means that there definitely is some good news for the two, and expect to hear that sales for eCreamery.com have risen dramatically.
Lesson Learned here, brick and mortar businesses are slower and more costly to scale than non-retail businesses.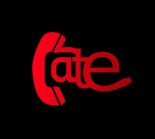 We'll start the last segment of Shark Tank, since it sets the tone for the theme of the business lessons from this episode.  Last into the Shark Tank was Neal Desai, representing CATEapp.  CATEapp is a smartphone application that allows the user to control text messages and the call log.  It allows a user to hide messages from certain phone numbers.  The product is handy for people who need to keep sensitive data out of the hands of nosy people.  The product is handy for people that are 'cheating' on other people, BUT, also handy for Law Enforcement and Private Investigators who need secrecy to protect themselves and their mission.  Barbara Corcoran was quick to pounce on the product due to the privacy in security and law enforcement angle.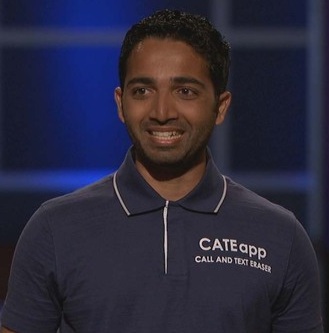 The main lesson of the CATEapp is segment is the negotiation clinic Neal Desai put on.  Put simply, he maintained his composure and properly used leverage to get terms that he was satisfied with.  First of all Neal Desai came in with a One Million Dollar Valuation, which he knew was too high, and he acknowledged when pressed by the Sharks.  BUT, he also mentioned that this was a Negotiation, and put the Sharks on notice that he meant business.  As the segment progressed, it became apparent that the Sharks were interested seriously in the product.  Desai knew this, and was prepared for the Sharks' usual attempts to bully entrepreneurs and play on their fears to get them to accept offers for more equity.  One way the Sharks get the entrepreneurs on their heels is to attack the Valuation, to which Desai shot back that it was up the Sharks to make an offer.  Desai tacitly acknowledged that he knew his Million Dollar valuation was too high, but also acknowledged that he'd consider serious offers.  So After Kevin O'Leary attempted the tweak the entrepreneur over the valuation technique, he quickly came back with a low offer $50,000 for 50% ($100,000 Valuation).  Desai handled this offer properly by asking for any other offers.  Fortunately for Desai, Barbara Corcoran was in on the product, and so began the negotiation games.  After Barbara Corcoran's offer,  Desai countered the both offers back with the same offer of $50,000 for 15% equity.  This wisely kept both offering parties at the table, and forced them to sweeten the offers.  Barbara Corcoran was the first to counter back at $50,000 for 25% equity ($200,000 Valuation – Double her original offer of $100,000 for 50%). Instead of  immediately replying to Barbara Corcoran, Desai then countered Kevin O'Leary & Daymond John back for $75,000 for 35% equity.   Barbara Corcoran shot back that her offer was better, but Desai told her that wanted Kevin O'Leary and Daymond John to essentially match the valuation offered by her.  This put pressure on O'Leary & Daymond John as they knew there was another motivated offer on the table.  O'Leary & Daymond John tried to counter $60,000 for 35% equity, but they capitulated when Desai shot back $70,000 for 35% equity.
That in a nutshell is how to handle negotiations with the Sharks.  Many other entrepreneurs have too easily given away extra equity, and too often removed other offers from the table when they fall in love with one Shark before getting the terms they want.  Sincere kudos to Neal Desai.  He clearly cut his teeth as a negotiator when he began his entrepreneurial career selling Pokemon cards.  All applicants looking to appear on Shark Tank need to watch his segment.
Lesson Learned: Always keep ALL offers on the Table when Negotiating, to get the best terms possible from the PARTY you want to get it from.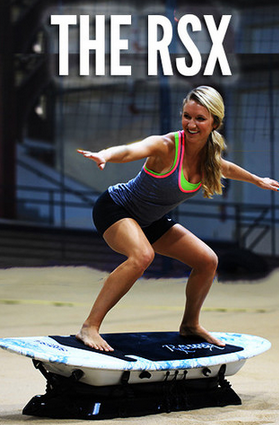 First into the Shark Tank was Surf Set Fitness.  Sarah Ponn & Mike Hartwick are the owners of Surf Set Fitness, which is a fitness business based around a balance board training program.  A key to this program is the fact that the balance board is in the model of a surfboard.   The fact that it is in the shape of a surfboard adds a cool factor in addition to the quality workout a surfing oriented program offers.  The cool factor definitely had Robert Herjavec interested.  After the offers came out, they were three of them in play.    One from Mark Cuban, One from Robert Herjavec and one from Daymond John.  All three offers had plus and minuses to them, but when it came down to reply to them, Sarah & Mike ignored Daymond John and Robert Herjavec and solely replied to Mark Cuban.  They did this because Mark Cuban was their first choice  from before they walked onto the set.  This made it very apparent to all of the Sharks including Mark Cuban, who then offered a token concession on his offer.  Unlike Neal Desai, who kept both offers in play, Sarah & Mike gave away their leverage by effectively removing all the other offers, giving Mark Cuban the leverage to have to only make a small concession.  While Desai made the deal on the offer he preferred, he did so on the terms he wanted by keeping the other offer alive.  Sarah Ponn & Mike Hartwick got the Shark they wanted, but more on the Sharks terms than theirs.
Lesson Learned, ALWAYS keep ALL Offfer ACTIVE until you settle on ONE.  Otherwise, you needlessly give away leverage, which causes you to get deal terms that make you give away more money and/or equity.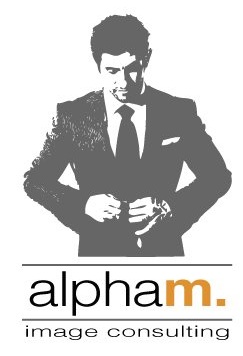 Second into the Shark Tank was Aaron Marino presenting his business Alpha Image.  Aaron Marino is a personal stylist for men, and was there pitching his entire business, including a DVD package to help consumers learn to dress themselves with style.  Marino also was a personal stylist for in person clients.  Overall, while the Sharks liked Marino, they did not like the business model for two reasons.  An individual consultant like Marino is hard to replicate, so no tangible way to scale that aspect of the business to generate a return on their investment.  The other thing they did not like was the DVD package for $297.  The Sharks felt that the price point was too high, and not scale-able to large sales.  Perhaps, Youtube had something to do with  that perception.
Either way, lesson learned here, a personal services business such as a personal stylist isn't easily scale-able,and investors want to invest in scale-able concepts to generate a big return on their investment.  So, if your concept is scale-able, then make it happen, investors will find you.
Curious about what you can do to increase the value of your business, read and/or watch the video in this post for what we have come across in marketing businesses for sale.
Want to read recaps of previous Shark Tank episodes? Click here to see the entire collection episode recaps, all of them with business lessons you can take away from each pitch.
For More information on how Just Elementary, Inc, Business Brokers can help you with Valuation Matters & Negotiation Techniques for your business contact our Client Care Manager Sonia Chhabra at (888) 926-9193 or email cs@justelementary.com
Filed under: Business Tips · Tags: Aaron Marino, Barbara Corcoran, Cateapp, Daymond John, ecreamery.com, Kevin O'Leary, Mark Cuban, Neal Desai, negotiation, Robert Herjavec, Shark Tank, Surf Set Fitness, valuation