Just Elementary, Inc. » Business Tips » Shark Tank Business Valuation & Negotiation Lessons Slawsa Soundbender Pet Paint Bellybuds Paparazzi Proposals Schulzies Bread Pudding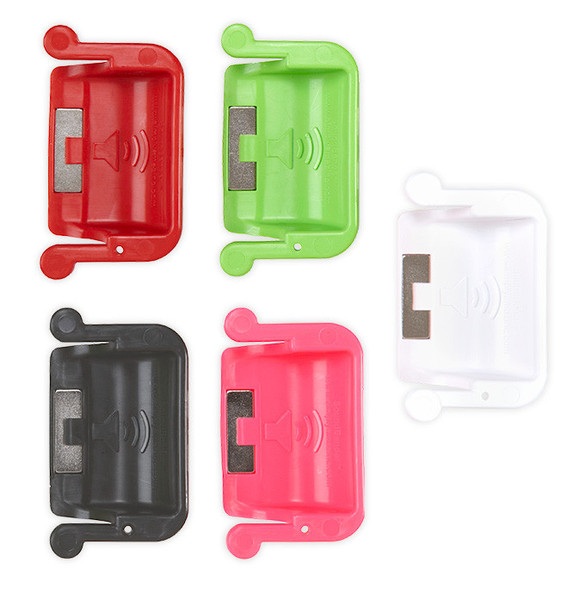 Getting an update segment on Shark Tashe is Rabbi Moshe Weiss.  Weiss originally appeared on Shark Tank to pitch the Soundbender.  The Soundbender is a device that clips on iPads and other devices and direct the sounds towards the person using the device.  The device does not need any power, it simply is in a shape that redirects the sound in the direction of the screen instead behind the screen.  It is an innovative product that had all of the Sharks interested. Ultimately, Rabbi Moshe Weiss cleverly used negotiation leverage to get a deal more on his terms than most other entrepreneurs have on Shark Tank.  He did it by soliciting a 2nd offer after he had one offer.  Short story is that when you have multiple offers, you are in the driver's seat.   Weiss used the negotiation leverage that he had to successfully counter Daymond John.  Let's see how well the business has grown since then.  Well, it has grown by making a licensing deal with a company that will incorporate Marvel brands.
BellyBuds is being pitched on the Shark Tank by Curtis Williams and Mat Von Waaden. If you watch Modern Family, Keeping Up with the Kardashians or the Today show, you may have seen BellyBuds on TV, since they have appeared on all of those shows. You may have also seen Belly Buds in a retail store such as Babies R Us. So, clearly Belly Buds are going to have established sales and distribution which the sharks will like. So expect to see a shark fight over the product and multiple offers. What are Belly Buds? They are a device used to stimulate a fetus with audio. So they are small speakers that attach to a pregnant belly. The idea is stimulate a baby's brain to improve/accelerate development. Will the sharks make a deal for Belly Buds? Highly likely they will be interested in the business since the concept is proven by retail distribution, so it will just depend on the business valuation and terms offered by Williams and Von Waaden.  Also, Belly Buds offers a service where audio can recorded remotely by a person, such as a grandparent, that gets delivered to a loved one that uses Belly Buds.  This is similar to what Cuddletunes does.  Lesson Learned in the BellyBuds segment is that investors like to see well run companies.  Even though, BellyBuds has distribution with national retailers, there were issues with generating profit.  Investors like to have their money work for them, and not to have to work to make investments generate a return.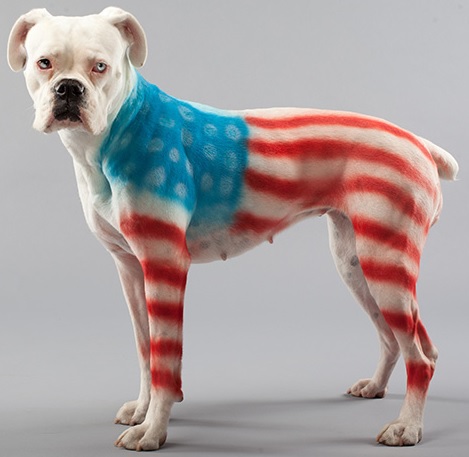 It's no secret that the pet industry is a gigantic industry in terms of sales.  Pitching the shark tank on another pet business is Abe Geary of Pet Paint.  Pet Paint is based in Camarillo California.  What is Pet Paint?  It is essentially hair spray for pets.  With Pet Paint, pets can be painted.  The picture speaks for itself.  A nice artistic flair is helpful, but Pet Paint has helpful tips on the company website.  Pet Paint is an alternative to putting physical apparel on a pet.  For those pets that don't like the feel of apparel, a temporary hair spray like paint might be acceptable.  The product is currently sold online only, though let's see if the sharks see this as a product that can be sold through other channels such as Direct TV sales or in brick and mortar retail stores.  Abe Geary created Pet Paint out his own experience.  His pet did not like physical clothing, so he came up with the temporary hair spray style coloring which he named Pet Paint.  Lesson Learned in this segment is that investors have to believe in your vision for growth. If they don't, they'll pass on investing, or best case is that they will take controlling of the company.

Marriage proposal are often an event that people try to make as memorable as possible.  To help marriage proposers with their attempt to create a memorable proposal is James Ambler from New York.  Ambler runs a company called Paparazzi Proposals which he pitches on Shark Tank.  Event planning businesses are not unique by any means, but Ambler could have a very successful business since he is focused on a specific niche and because this should be a high margin business.  Will the sharks want to invest?  We'll find out if the numbers add up.  The numbers did not add up to justify the asking valuation of $1.25 MM ($250,000 for 20%).  Ambler settled for $50,000 for 30% equity.  What does this mean?  It means he took over a million dollars less in valuation!!!  $1,250,000 versus $166,667.  Lesson Learned, be realistic about your valuation if you want a deal.  This was also a case of improperly using Negotiation Leverage.  Ambler had two offers, but he essentially turned down an offer from Robert Herjavec that was double the valuation of the competing offer, because he wanted to make a deal with Lori Greiner.  Lesson Learned: ALWAYS Keep multiple offers alive UNTIL you choose which one to go with.
Sarah Schulz appears on Shark Tank to pitch her food service business called Schulzies Bread Pudding.  Schulz operates two retail locations, one in Venice Beach and the other in the Hayes Valley of San Francisco.  With two retail locations, the concept seems to be proven, but revenues and profits may not be enough to entice an investor.  That is of course if they play is to stay in Brick and Mortar retail only.  Of course, if the plan is mass distribution or expansion of locations, the sharks could be interested.  But, food service  businesses require a lot of time, effort and energy to expand.  The returns on that coupled with the challenges with site selection, means that it has to be close to major expansion for the sharks to be interested.  Though, since he Wicked Good Cupckaes got a deal, we may see one for Schulzies Bread Pudding.  The sharks questioned Sarah Schulz's plan to grow the business.  Lesson Learned, if investors don't believe in your plan for growth, they will not part with their cash!
Want to read recaps of previous Shark Tank episodes? Click here to see the entire collection episode recaps, all of them with business lessons you can take away from each pitch.
For More information on how Just Elementary, Inc, Business Brokers can help you with Valuation Matters & Negotiation Techniques for your business contact our Client Care Manager Sonia Chhabra at (888) 926-9193 or email cs@justelementary.com
Filed under: Business Tips · Tags: Belly Buds, BellyBuds, Paparazzi Proposals, Pet Paint, PetPaint, Schulzies Bread Pudding, Shark Tank, Soundebender