Just Elementary, Inc. » Business Tips » Shark Tank Business Valuation & Negotiation Lessons with Xero Shoes Soundbender Cuddletunes Bibbitec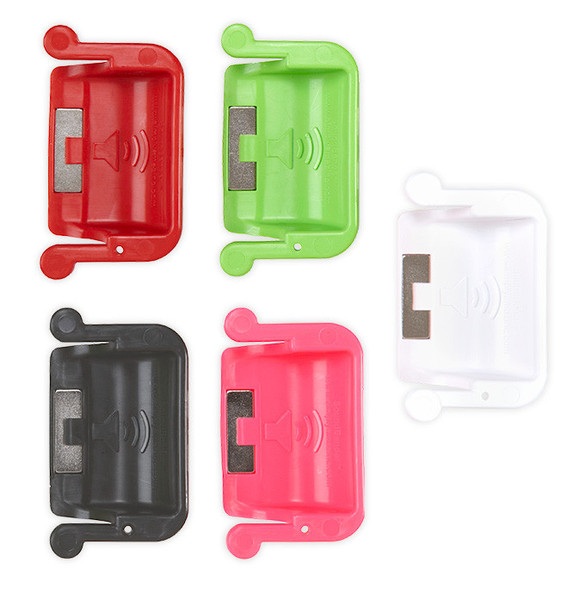 Rabbi Moshe Weiss appeared 2nd on Shark Tank to pitch the Soundbender. The Soundbender is an innovative clip on attachment to redirect iPad sounds in the direction of the screen instead behind the screen. Rabbi Moshe Weiss has a large personality, but he backed with a product in the Soundbender that had great margins and some potential. As such there was interest from Daymond John and Robert Herjavec for the Soundbender. Rabbi Moshe Weiss was asking for $54,000 in exchange for 24% equity in his business ($225,000 Business Valuation). The Soundbender demonstrated easily, and had good margins, so the Sharks all got it instantly. Daymond John and Robert Herjavec both put in the same offer, $54,000 for 40% equity ($135,000 Business Valuation), except for the fact that Daymond John made his offer contingent upon the deal with Walgreens to carry the Soundbender. Key thing to point out is that this contingency is mostly immaterial, since the fact of the matter is that Robert Herjavec can also back out during due diligence for any reason including the Walgreens deal. Daymond John was just upfront about it. Ultimately, Rabbi Mosee Weiss chose Daymond John over Robert Herjavec for Soundbender, because of Daymond John's retail and branding expertise.
Two Good Lessons from this segment. #1 Rabbi Moshe Weiss wisely solicited an offer from Robert Herjavec to gain negotiation leverage even though he preferred to make a deal with Daymond John for his Soundbender. Having Multiple Bidders gives the seller leverage. Always a wise move to create that leverage. Lesson #2. Royalties, which Barbara Corcoran proposed, are great for the Investor, but usually bad for the entrepreneur, since it is essentially an insurance policy for the investor guaranteeing a return on their capital invested EVEN if the business never makes a decent profit. For a greater explanation of this, see the review of a prior episode.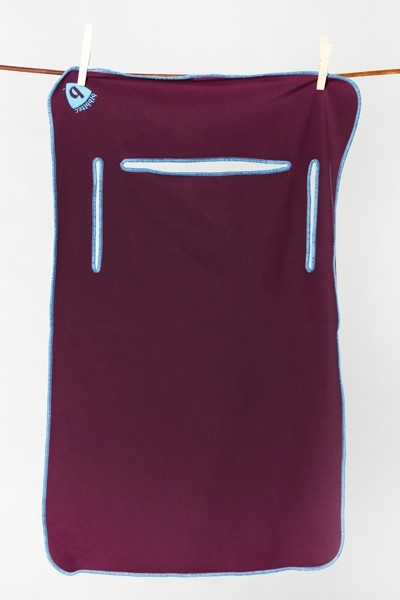 Bibbitec appeared in the first segment on Shark Tank.  Bibbitec was pitched by Florida entrepreneur Susie Taylor and her husband Steve.  Steve and Susie Taylor were proud to say that the Bibbitec bibs are made in America.  They were seeking $40,000 for 14% equity, which translates to over a $2.8 MM Business Valuation for Bibbitec.  The Bibbitec bibs are designed to last for years, and avoid stains.  The crux of the segment came down to the price points for the product.  Bibbitec bibs were being manufactured at a cost $15 and sold retail for up to $48.  The gross revenues for Bibbitec did not justify the Asking Business Valuation, however, that was not the ultimate issue for the Sharks.  They all ultimately felt that the best case scenario for the business was that it could carve a small niche, which meant that Bibbitec wasn't going to be lucrative enough for them to invest time in Due Diligence and their cash.   And time was going to be an issue with Bibbitec, since Susie Taylor was honest enough to admit that she had 'No Business Experience.'
Lesson Learned here: All the Sharks were out on Bibbitec, because as investors, they are looking to have their money WORK for them, and not have to WORK for their money.  As such, they are looking to invest into businesses run by entrepreneurs who know how to get it done, and simply need a capital infusion to reach the next levels.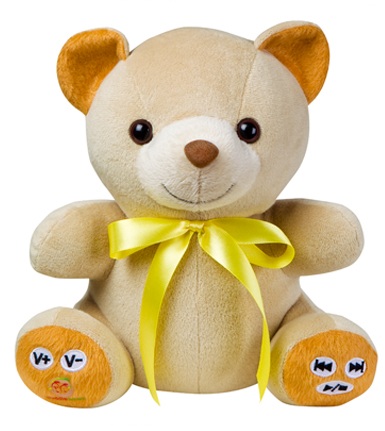 Michael Robinson was third in the Shark Tank to pitch Cuddletunes.  Cuddletunes is a customizable nighttime teddy bear for children that parents, grandparents, and other loved ones can program with custom nighttime songs and bedtime stories, in fact, any custom audio.  Michael Robinson was asking for $400,000 for 20% equity ($2,000,000 Business Valuation).   While Michael Robinson had spent a lot of time and money to develop Cuddletunes, ultimately Cuddletunes did not have enough sales to get the Sharks interested, which significantly dampened their interest in the business.  The answer of how to grow the business was also murky, which led to to the sharks all going out.
Lesson Learned here is to have a realistic plan to grow the business that investors believe in to get them to invest.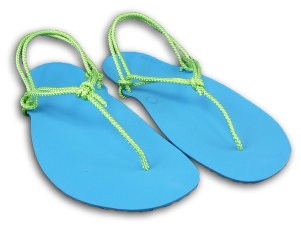 Steven Sashen and Lena Phoenix from Boulder Colorado presented Xero Shoes on Shark Tank.  Xero Shoes are footwear that were designed to allow people to have the experience of running or walking barefoot, but with a layer of protection from hazards on the ground.  The product is in simple terms shaped flat rubber with simple straps.  Xero Shoes look like simple flip flops.  Steven Sashen and Lena Phoenix were asking for $400,000 for 8% equity ($5,000,000 Business Valuation) for Xero Shoes.  Steven Sashen and Lena Phoenix had demonstrable sales as they were on track to do $1.2 MM in the year of taping and had a projected profit of $200,000 for Xero Shoes.  Which means they were asking for a 25 Times multiple of the profit, which we was assumed was quoted as the EBITDA profit.  A deal did not materialize between Kevin O'Leary and Steven Sashen and Lena Phoenix for Xero Shoes because they were too far apart on the Valuation.  Kevin O'Leary offered 4 Times the EBITDA, and was likely willing to go up to 5 to 6 times EBITDA.  However, Steven Sashen and Lena Phoenix were looking  for a 20 times multiple of EBITDA for Xero Shoes.  Because of this wide gulf, a deal was not made for Xero Shoes.
Lesson Learned here is that you CAN ask for an exaggerated Business Valuation, because IF the business or product is an otherwise worthwhile investment, seasoned investor will make reasonable offers, and you can negotiate from their number to make sure you leave the least amount of money on the table.  This of course, requires willingness to take a reasonable offer, which can be difficult to ascertain for companies in a active growth phase like Xero Shoes.
Want to read recaps of previous Shark Tank episodes? Click here to see the entire collection episode recaps, all of them with business lessons you can take away from each pitch.
For More information on how Just Elementary, Inc, Business Brokers can help you with Valuation Matters & Negotiation Techniques for your business contact our Client Care Manager Sonia Chhabra at (888) 926-9193 or email cs@justelementary.com
Filed under: Business Tips · Tags: Bibbitec, Cuddletunes, Shark Tank, Soundbender, Xero Shoes