Just Elementary, Inc. » Franchises » Are Menchie's Frozen Yogurt Franchise Stores a Good Investment?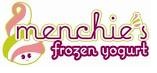 For those of you who just saw Menchie's Frozen Yogurt on CBS' Undercover Boss, you may be wondering if becoming a franchise owner is the right thing for you? There are many factors to consider when investing in ANY franchise business.  First of all, you have to decide between a retail business versus a B2B (Business to Business) business.  Retail businesses involve leasing or buying retail commercial real estate, and also operating on Retail Hours (7 days per week, busy weekends).  B2B businesses are usually not located in prime (read: expensive) real estate, and are typically closed on weekends and weeknights.  Just Elementary, Inc. Commercial Business Brokers have helped many people sort through all of the various franchises to choose the one that fits THEIR investment criteria the best.
But, back to Menchie's Frozen Yogurt.  You just saw all of the smiles and Amit Y. Klienberger (Alan Stein as the undercover boss) on Undercover Boss.  So, here is brief summary of the Menchie's franchising story and their business model.
Menchie's started aggressively franchising in 2009.  Yes, 2009, the height (or really bottom) of the Great Recession.  2009 was not a time of high investor and business confidence.  But, here was Amit Kleinberger leading the charge to grow Menchie's from a single digit count of franchised Menchie's Frozen Yogurt Stores to approximately 300 franchised units in America and throughout the globe.  Headquarters are in the Los Angeles neighborhood of Encino in the San Fernando Valley of Southern California.  The founding partners are still involved in the company, but make no mistake, it is Kleinberger who has grabbed the bulls by the horns to have successfully implemented a tremendous growth plan for Menchie's.  This is apparent when attending a Menchie's Franchise Discovery Day which the author (Pramod Patel) of this post has.
Here are articles exploring in greater depth the following topics:
Some questions to consider when investigating any franchise business for sale, including Menchie's Frozen Yogurt Franchise Stores:
Menchie's Frozen Yogurt has experienced tremendous growth in unit count starting essentially during the beginning of the recent Great Recession.  What happens when brands grow so quickly?
The risk of growing pains are far higher than with franchises that are slower growth, so which growing pains did Menchie's suffer from?
How would these growing pains for the the corporate parent affect you as a franchise store owner?
What are the growing pains that a franchise can suffer with unit growth proceeding quickly?
Will the in store product quality and customer service experience be maintained during rapid growth and expansion?
Will quality control of the customer experience vary widely?
What is the consumer perception of the franchise brand?
But is Menchies or Franchising Right for You?
To discuss all franchise opportunities available including Menchie's Frozen Yogurt, to determine which, if any, may fit you contact our client care manager Sonia Chhabra (888) 926-9193 or email cs@justelementary.com
Filed under: Franchises · Tags: Amit Y. Kleinberger, CBS, Franchising, investment, Menchie's Frozen Yogurt, Retail Stores, Undercover Boss