Just Elementary, Inc. » Business Tips » Shark Tank Business Lessons: Negotiation Lessons of Leverage
The Shark Tank update segment was about Rick Hopper's Readerest, which is also known as SpecSecure. Obviously, the deal with Lori Greiner has worked out, but read this previous article that details what a masterful negotiation job Greiner did, and how Hopper could have kept significantly MORE equity and kept more of the ongoing profit. In short, there was no way Greiner was going to NOT make the deal. The product is PERFECT for a home shopping channel like QVC. Make sure to scroll to the bottom of that article to get to the section about Readerest.  Rick Hopper and Lori Greiner had a memorable negotiation over the investment terms for the Readerest business.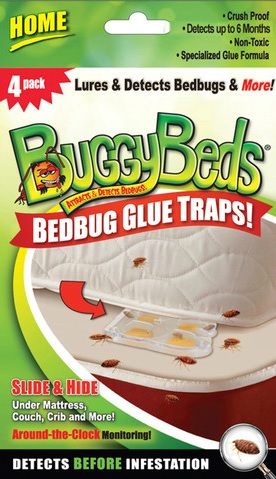 As usual, the most action packed segment was saved for last, and Veronica Perlongo and Maria Curcio did not disappoint with the Bed Bugs product called Buggy Bedz. They were asking for $125,000 for 7% equity (~1.8 MM Valuation). They had demonstrated very strong sales in a short time period, $150,000 in 6 months, with a profit of $100,000 on those sales. Most likely a Gross Profit, but it wasn't specified. They had established sales and orders from companies such as The Home Depot and The Burlington Coat Factory. Buggy Bedz, ths product, had all of the Sharks excited, as the product was protected via patents and trademarking and had demonstrated sales and High Profit Margins. The lesson in this segment is to use Negotiating Leverage. Veronica Perlongo and Maria Curcio had a clear understanding that ALL of the Sharks were interested and as such HAD negotiating leverage. Did they get a chance to use it? No, they didn't. As Kevin O'Leary was successful in getting collusive cooperation from the other Sharks. O'Leary offered $250,000 for for 25% equity ($1,000,000 Valuation). After a little bit of back and forth, Perlong & Curcio did not successfully counter offer to keep more equity in Buggy Bedz as they could have.  Why could they have? Simple, ALL five Sharks were interested. Having Multiple Bidders means that YOU have the Negotiating Leverage. While, it doesn't seem as they gave away as much equity as Rick Hopper did with his Readerest, they did squander some negotiating currency. Lesson Learned: You always have Negotiating Leverage when you have Multiple Bidders. Also, with 5 separate investors doing Due Diligence, expect that the final deal for Buggy Bedz will be different from the one verbally agreed to on the set.
Second up on the Shark Tank was Jay Kriner's Bev Buckle. The Bev Buckle is a nifty belt buckle that has a fold open beverage holder to let the user go hands free while keeping the beverage nice and close. The Photo from the company website says it all.  Kriner had founded and operated the Bev Buckle as a business for the prior four years, and had made some sales, but not enough to make it a full time gig. That is the crux of the segment, the Sharks, in particular, Mark Cuban take issue with investing in a person's business that they will not be working full time. It's a fair point, an investor wants to know that the people they are investing with are going be putting every ounce of effort in making the business work profitably to yield a return on the money invested. Kriner got a deal with Barbara Corcoran, which gave her 51% controlling interest in the company. This was the most likely deal he was going to get, because he was not necessarily going to be fully committed to the business at the time of taping the episode.
Lesson Learned: If an investor is going to have to put more time into an opportunity they are going to want more equity and enough to have a controlling stake to control the future of the business.
Let's address some basic business transaction realities that deserve highlighting from the opening episode of Shark Tank for Season #4.
Diving right in, we have Derek Pacque's CoatChex.  CoatChex is an innovative Coat Tracking system that allows ticketless checking of a coat, and to boot, has a simple payment system.
As you can see from the photo below from the CoatChex Website, the product looks great, and should carve a decent market for itself.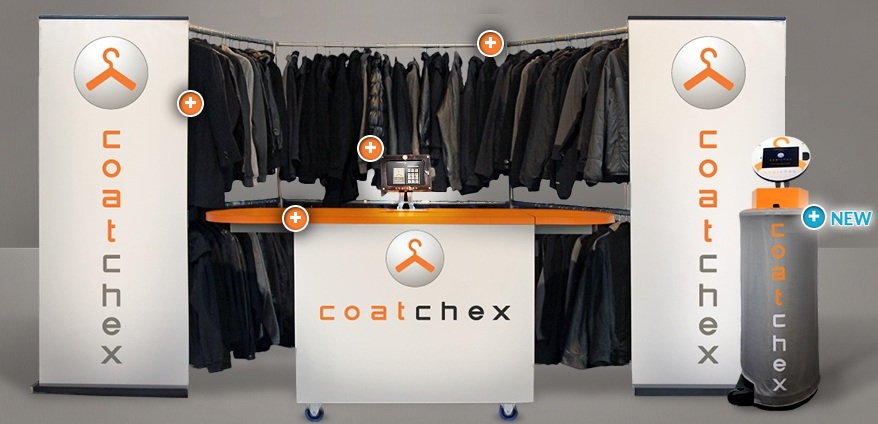 The Sharks were intrigued with the product, in particular the two Sharks who were most likely to have used a Coat Check most recently, Mark Cuban & Daymond John.  They were interested despite the fact that the business had not registered any sales, and had a plan for growth by franchising.  While hamming it up for the camera a bit, Mark Cuban made it clear he's not a fan of franchising as a path of growth for an investor like him.  So despite an initial asking Valuation of $2,000,000 ($200,000 for 10% equity), Pacque received an offer from Mark Cuban for $200,000 for 33% equity ($600,000 Valuation).  Ultimately, Pacque turned down the offer, and got quite a bit of grief for it on Twitter, and other forms of social media for turning down any deal, let alone one that inject $250,000 into the company.  However, one important point to note is that the VERBAL deals struck on the set of Shark Tank are NOT FINAL.  What happens after the taping is that transactional attorneys, accounting professionals all get involved in scrutinizing financials, and verifying other statements and facts about the business.  In the meanwhile, the Shark has time to consider if they really want to be involved in the business, and often can negotiate a better deal for themselves, especially for a business with no sales, like CoatChex.  Had Pacque accepted Mark Cuban's offer, it's likely that  Cuban would have further negotiated better terms for himself since the product was in the early development stages.
So, the takeaway from the Segment is that Pacque wasn't necessarily wrong to turn Cuban's offer, since he was TOO Early in the development stage of his business to command the price he wanted.  Fortunately for him, he's young, energetic and just had NATIONAL Television exposure.  As long as Pacque and his team are prepared to capitalize on the national TV exposure, they should be just fine to grow the company and COMMAND the price they are looking for.
Lesson Learned:  Be prepared to get less money than you feel the business is worth when you are too early in the development stage when pitching investors.  Pacque chose to develop the company further, which is probably the right choice for him, based on the limited information gleaned from the short segment.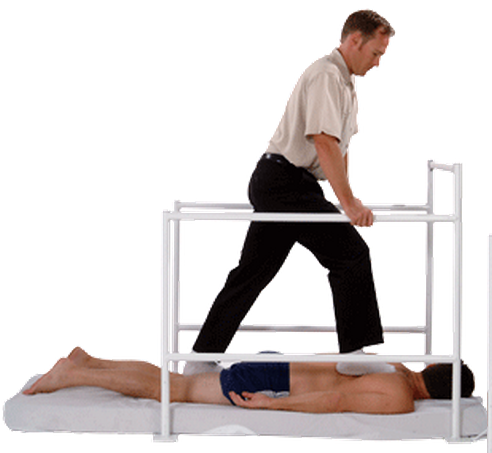 Third up on the Shark Tank was Todd Miller of The Body Walking Institute.  Miller was on the show to pitch his Body Walking Massage Certification.  He was asking for $100,000 for 10% equity (1 Million Dollar Valuation)  Ultimately, the sharks weren't interested in his business model, which was creating his own certification system and making money by training and certifying other massage therapists and therapy facilities.  Another issue that Mark Cuban brought up was the time commitment that Miller was going to make to the business.  So we have a very similar lesson learned as in the Bev Buckle segment, If you aren't going to make it your full time business, then don't expect investors to pony up cash, to let it die on the vine.
Want to read recaps of previous Shark Tank episodes? Click here to see the entire collection episode recaps, all of them with business lessons you can take away from each pitch.
Curious about what you can do to increase the value of your business? Thenh read and/or watch the video in this post for what we have come across in marketing businesses for sale.
For More information on how Just Elementary, Inc, Business Brokers can help you with Valuation Matters & Negotiation Techniques for your business contact our Client Care Manager Sonia Chhabra at (888) 926-9193 or email cs@justelementary.com
Filed under: Business Tips · Tags: Bev Buckle, Body Walking Institute, Buggy Beds, CoatChex, Daymond John, Kevin O'Leary, Mark Cuban, negotiation, Shark Tank